Popular value brand PowerEdge comes to European market
PowerEdge, an automotive brand created to fulfil demand for value products in the aftermarket, will launch across Europe this autumn, DENSO has announced. The brand is already available in the USA, where it has become popular for its appeal to customers with older vehicles, looking for a more economical choice for parts replacement. Now, its benefits are set to come to Europe, starting with its range of wiper blades and air conditioning compressors.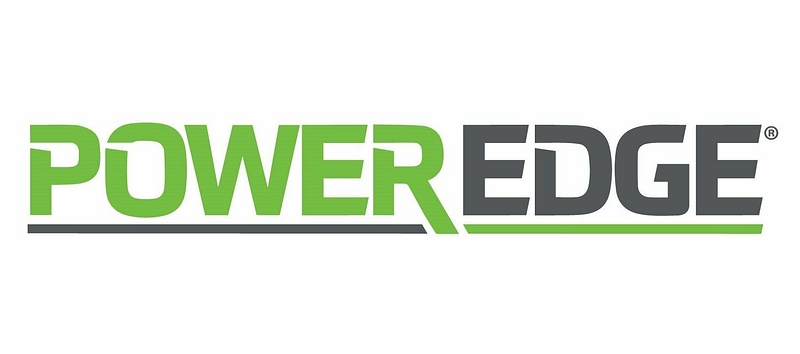 Qualität und Wirtschaftlichkeit als Geschäftsvorteil


PowerEdge wird zwar von DENSO vermarktet, ist aber nicht Teil des traditionellen DENSO-Sortiments: Es handelt sich um eine eigenständige Marke, die speziell für die Lieferung von Produkten zu wettbewerbsfähigen Preisen geschaffen wurde und es dem Ersatzteilmarkt ermöglicht, sein Angebot zu erweitern und mehr Kunden zu gewinnen. PowerEdge-Produkte wurden nach den anspruchsvollen Qualitätsstandards von DENSO entwickelt und erfüllen die Anforderungen des wettbewerbsfähigen Aftermarkets im mittleren Preissegment mit hoher Qualität. Darüber hinaus sind alle Produkte der PowerEdge-Reihe mit dem umfassenden Serviceangebot von DENSO erhältlich, das Bestellung, Lieferung, Logistik und Kundendienst umfasst.

"Die europäische Markteinführung von PowerEdge fügt den bekannten Premiumteilen und dem Service, den wir unter der Marke DENSO anbieten, eine neue Dimension hinzu", sagte Alexey Bartashevich, Senior Manager, Aftermarket Products, DENSO. Es eröffnet eine Reihe von Produkten mit neuen Funktionen, die Händler und Werkstätten unterstützen, indem sie die Lücken in ihren bestehenden Sortimenten schließen."

Durch die Bevorratung von PowerEdge-Teilen können Werkstätten Kunden mit unterschiedlichen Bedürfnissen ansprechen und auch ihren Bestandskunden eine größere Auswahl bieten, insbesondere wenn deren Fahrzeuge älter werden. Angesichts der Tatsache, dass die Autofahrer ihre Fahrzeuge länger behalten und das Durchschnittsalter der europäischen Fuhrparks steigt, stellt die Ergänzung durch eine wertorientierte Aftermarket-Marke, die durch die Zuverlässigkeit und den Service von DENSO unterstützt wird, ein erhebliches Umsatzpotenzial dar. Da die Kunden außerdem verschiedene Mengen an PowerEdge-Produkten über eine einzige Bestellstelle bei DENSO Europe bestellen können, wird die Effizienz maximiert."
What does the PowerEdge launch include?


The launch of PowerEdge in Europe will include two product categories: Wiper Blades and Compressors.

To meet the growing demand for low-cost wipers in emerging Europe, PowerEdge wiper blades are designed to meet common aftermarket standards and specifications while being competitively priced. Flat and conventional wiper blades will be available, each with 12 part numbers.

The range of flat wiper blades covers lengths from 350 to 700 mm, covering up to 90% of the European automotive market. The slim design is made of high quality rubber and a unique single adapter joint that allows for optimal application and easy installation.

The conventional PowerEdge blades are optimised for durability and long-lasting performance. Like the flat blades, they are packaged in a cardboard box to reduce environmental impact.

PowerEdge compressors, designed as a quality alternative for vehicles in the second half of their life, complete the range.

Drawing on DENSO's extensive experience in air conditioning development and a worldwide network of subsidiaries, PowerEdge compressors offer the optimum blend of durability, performance and price. PowerEdge compressors are manufactured using high quality components and materials, are always pre-filled with the correct oil and are tested to rigorous performance standards.

While DENSO is already present in the European aftermarket with a leading range of original compressors for the premium segment, PowerEdge will add value by focusing on offering products for additional applications and older vehicles. Starting with a range of over 90 compressors for passenger cars and heavy-duty applications, PowerEdge aims to further expand its range and plans to add new and exciting applications and create a complete alternative offering in the coming years.

"Although PowerEdge already exists in America, we are not simply porting products from that market, but this is a completely new offering specifically for Europe," adds Alexey Bartashevich. "While the US offering focuses on starters, alternators and diesel aftertreatment products for heavier vehicles, the European offering is geared towards the needs and opportunities of the aftermarket on this side of the Atlantic.

"Our goal is to give our aftermarket partners all the tools they need to succeed. Adding an entirely new brand and incorporating new price points and customers into their business is an important step in achieving this."